Welcome to Guardian's Web!
Designed to ease your web surfing experience by providing neatly categorized features, links are described so you can decide where you want to go without having to wander around searching. Within these pages you will find some of my favorite links, the famous Guardian's Egypt, and many other useful links to enhance your enjoyment of the World Wide Web.

There are also links to sites that will assist Internet newcomers to learn about getting around on the Internet.

Also, I point you to our Web Designing services. Create your OWN web presence with your own web pages and web sites!
Enjoy and check back often.

Be sure to tell others about Guardian's Web.
PLEASE sign the Guest Book HERE!
---
Welcome!! You Are Visitor Number:
Guardian@guardians.net
Click here to send me an e-mail!
---

Proud Winner of Phreak Servo's "All American Award" for web page excellence!
---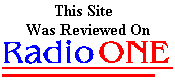 We've also received rave reviews from Radio One.

---


McKinley Internet Directory has awarded us its Magellan 3 Star Award. Check out their search engine.

---
---
Guardian's Web
Copyright © 1995-99 Andrew Bayuk
All Rights Reserved
---
Last Updated on 04/02/15