The Subterranean Chamber
---
In order to enter the pit, there is a descending passageway that is 345 feet long which terminates in a smaller 29 foot level passageway. As you enter the chamber you can see the modern barrier around the 11 foot deep shaft that is against the east wall of the chamber. Around back, on the south wall, is a grating covering another small passageway that leads to a dead end. The entire chamber has been carved out of the very bedrock that the pyramid rests upon. The first view shows the shaft surrounding by a grating, taken from the upper section. The second view, as you first enter the chamber and look to the right, shows the corner which, being carved out of the bedrock, has no seam: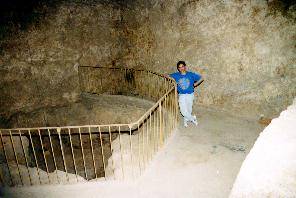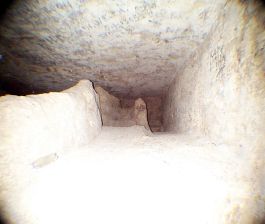 ---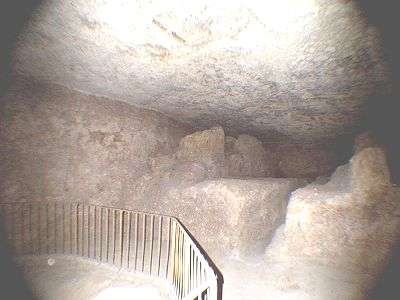 Looking toward the west wall you can see the roughly hewn features of the pit.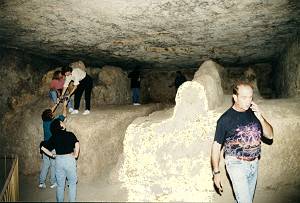 Looking due west: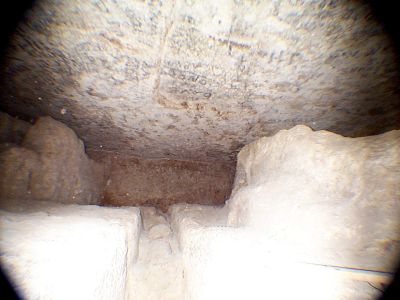 ---
Left: The south wall has a blind passageway, now covered now by a grating. Right: Looking inside the passageway.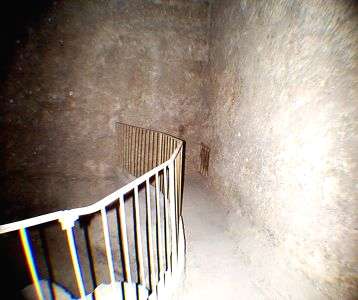 Left: Looking toward the north wall, the entrance is on the right behind the grating. Right: a better view of the entrance, along the northeast corner: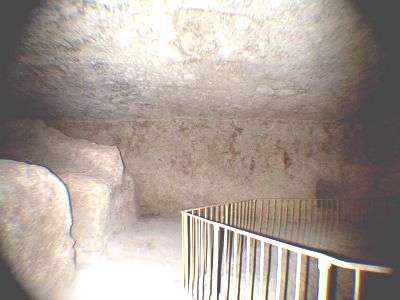 Here's a look down the 11 foot vertical shaft: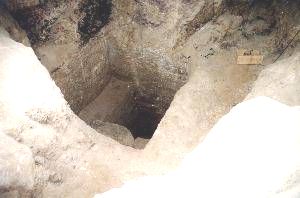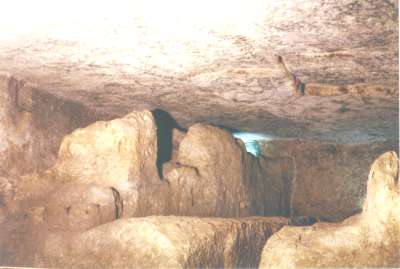 Subterranean Chamber after the recent 1998-99 restoration

---
A few of these pictures were presented courtesy of Larry Orcutt, special thanks to him.
---
BACK to Great Pyramid Part 1
---
BACK to the Grand Gallery and Upper Chambers
---
RETURN TO Guardian's Giza - Main Gate
---


RETURN TO Guardian's Egypt - Main Gate
---
Guardian's CyberJourney To Egypt
Copyright © 1997-2005 Andrew Bayuk
All Rights Reserved
---