DISCOVERED: Deir Al-Barsha - Tomb of Henu

An intact tomb of Henu, director of the domain and unique courtier of the late first Intermediate Period, has been found early last week in the Deir Al-Barsha necropolis in Minya. The Culture Minister made the announcement today, adding that the tomb was accidentally found by a Belgium archaeological team from Katholieke Leuven University mission during continuing their excavation work inside one of the rooms found inside a Middle Kingdom tomb of Uky.
Dr. Zahi Hawass, Secretary General of the Supreme Council of Antiquities, said that Henuís tomb was filled with a fine and well preserved collection of painted wooden statuettes featuring workers in different stages of work, some shows the production of mud brick where one man is working clay with a hoe, two others are carrying a bag of clay suspended with rope from a pole. Others show a woman making beer and another woman pounding cereal along with a large model of a boat with two groups of rowers and a lotus-form bow and stern. A painted statuette featuring the deceased in his official costumes is also found among the collection unearthed.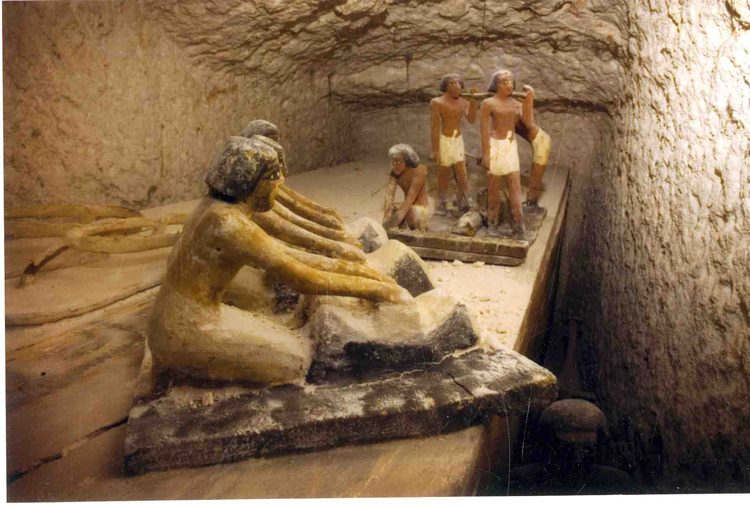 A large wooden coffin containing the mummy of the deceased, wrapped in linen, is also found at the end of the tomb. The sarcophagus is decorated with hieroglyphic texts of an offering formula addressed to god Anubis and Osiris. Two wooden sandals with lashings in rope were also found.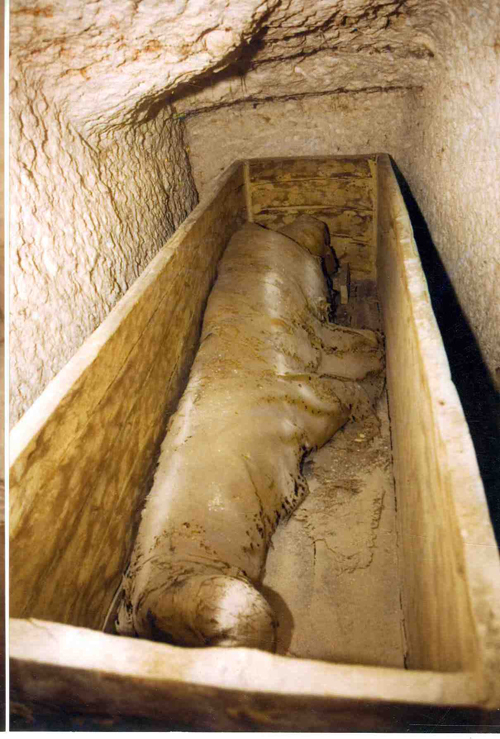 Dr. Harco Williems, head of the mission, said that the statuettes founds considered as the best quality of their time. They are characterized by realistic touches and unusual details as the dirty hands and feet of the brick makers. The new discovery also shed light that the Old Kingdom necropolis found at the southern side of the hill in Deir Al-Barsha does not only include Old Kingdom tombs but Late Intermediate ones as well. Finding Henu tomb, said Williems, in a room inside Ukyís tomb, reveals that such a necropolis was not in use during the First Intermediate Period. All the objects found are now subjected to restoration and documentation in Malawi museum stores, while the mummy will be subjected to an X-ray examination, after the approval of the SCA, in order to determine the sex, age and quality of the mummy.