Discovery at El-Mataryia
Dr. Zahi Hawass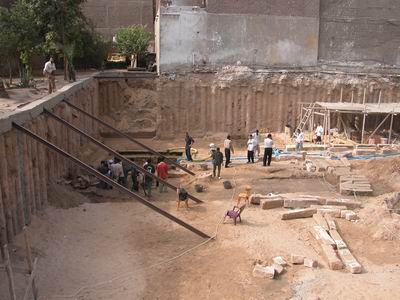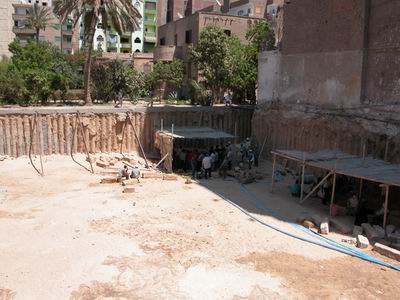 While the construction of a new building was going on El- Mataryia, some inspectors from the Supreme Council of Antiquities were there to overlook the progress of the work. We discovered a new tomb from the late Dyn.26 and the beginning of the 27, a type of tomb that we have found several times in this area.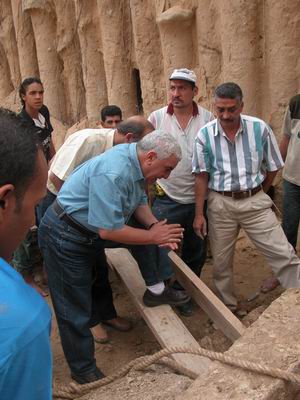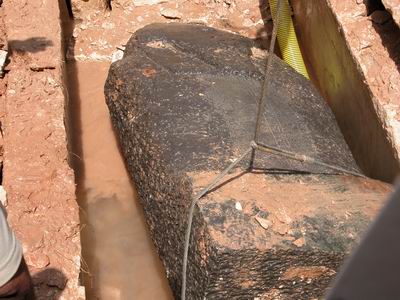 Before we discovered two tombs dated to the Sawy period, one tomb for a Priest named "Ba Nehsy" and the other for one named "Wagahour".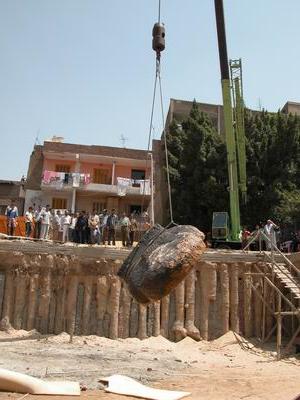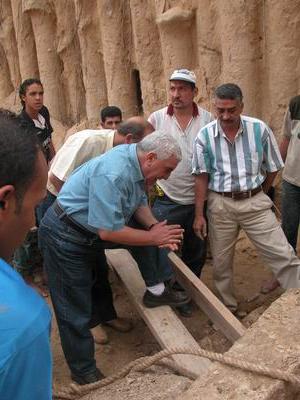 The owner of the new tomb named "Khinso ankh" has several important names like "The Trustee of the treasuries, The Asian Chief, the Chief of the Royal Palace". In this tomb we found a lot of well done golden amulets, but the most important one for the god "Horus who saved his Father". From the first sight you will find an amazing scene, which is all the content in a good condition, but the tomb suffering from the underground water.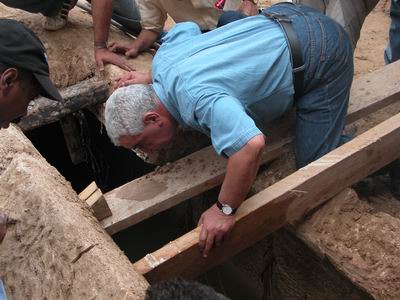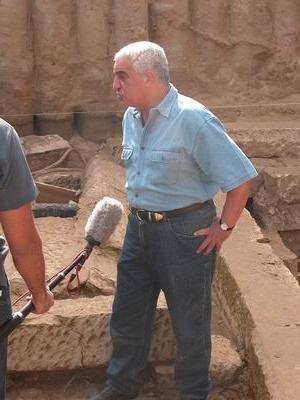 This Tomb includes an anthropomorphic coffin inside it sarcophagus affected by the underground water, four Canopic Jars made from Alabaster inside them the viscera of the deceased and almost 400 Ushabti.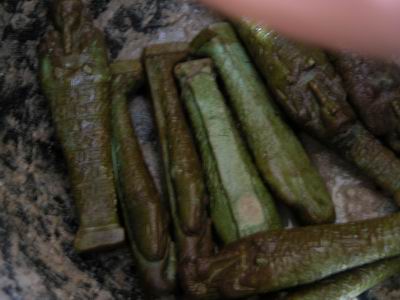 We decided to move the tomb to another place, to protect it from the underground water.