Artifacts Return To Egypt!
SCA News
Egypt succeeded to return back two food alabaster boxes in the shape of ducks which have been excavated by Dr. Dieter Arnold in 1979 from the pyramid complex of Amenemhat III at Dahshur. These were reconstructed, then taken immediately to the magazines at Saqqara and stored there, Culture Minister Farouk Hosni announced today.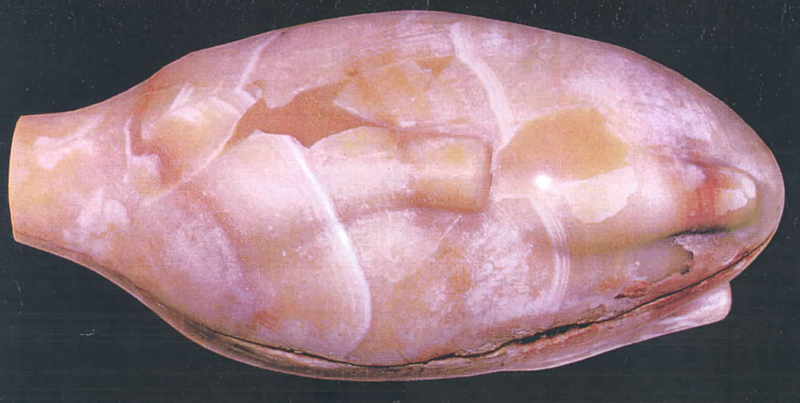 Dr. Zahi Hawass secretary general of the Supreme Council of Antiquities (SCA) explained that such boxes returned back to Egypt with the help of Arnold who is now senior curator at the Metropolitan Museum in New York. Dr. Hawass continued that several years ago, the Metropolitan Museum of Art in New York was presented with two alabaster duck boxes, one from Christie's New York and the other from Rupert Wace Ancient Art Limited in London. Dr. Arnold was intrigued by these ducks, as he knew they must be royal, but the Metropolitan Museum was not satisfied with their provenances and decided against buying them. However, he and his assistant, Adela Oppenheim, continued to study photographs of these ducks, and realized that they were, in fact, the same ducks that Dr. Arnold had excavated in 1979. Dr. Arnold informed Dr. Hawass immediately of this situation.
Careful checking of the ducks against Dr. Arnold's excavation notes and the information recorded in the Saqqara magazine registers confirmed the identification of the Christie's and Wace ducks with Dr. Arnold's ducks. An inventory of the Saqqara magazines showed that they were indeed missing, along with a number of other artifacts.
When apprised of the situation, Christie's immediately removed the first duck from auction and turned it over to the US Department of Homeland Security. It will be returned to Egypt soon. The Wace Gallery returned the duck in their possession to its current owner in Paris, PIASA, and informed them that the object was a stolen antiquity. The SCA contacted the Parisian owners, who immediately agreed to return it to Egypt. This week, a courier from the SCA traveled to Paris, where they were presented with the second duck.
The SCA wishes to express its gratitude to both the Wace and PIASA galleries for their cooperation in returning this artifact to Egypt.