Favorite Links
A few personal favorites:

Dilbert Zone

Now you can get your daily dose of Dilbert online!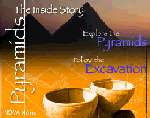 NOVA Online/Pyramids -- The Inside Story

Tour the Great Pyramid in QuickTime VR, follow the current excavation, learn about how the pyramids were constructed and who constructed them. This is one of the best Giza pyramid websites!!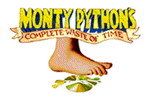 Monty Python Website This is the "official" Monty Python website and includes goodies such as Games, Chit Chat, The Spam Club and much more. Includes information about "where they are now".

Guitar.Net

A great web site featuring all kinds of information about guitars including Chord of The Week, Ask The Guitar Maker, Reviews, and more .
---
The Grateful Dead In honor of Jerry Garcia, I dedicate this link to the Good Old Grateful Dead
The SciFi Channel This is the Science Fiction Channel's main page and has some good links to explore.
Rodney Dangerfield's Joke of the Day If you're having a bad day, Rodney proves it could be worse!
---
E-Mail:

Guardian@guardians.net
---
Guardian's Web
Copyright © 1995-99 Andrew Bayuk
All Rights Reserved
---
Last Updated by Guardian on 04/02/15
---