Hail To Hale-Bopp!
Timing is everything, and this time it was on my side. This is a picture from the regularly scheduled Sphinx Light and Sound Show. On the left is the Pyramid of Khafre, shown with the Sphinx just below it. On the right is the Great Pyramid, just above which, is the Hale Bopp Comet!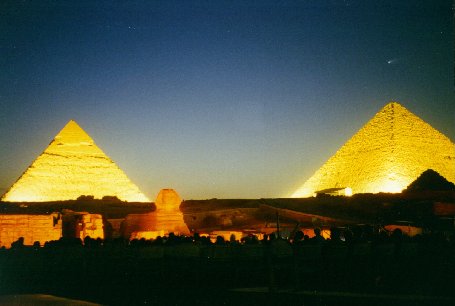 Here is a closeup of the same picture: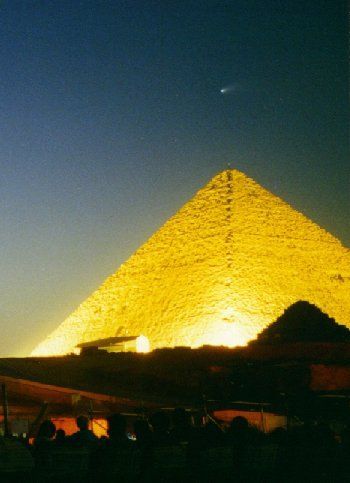 \
And, one last shot, taken during the Sphinx Sound and Light Show: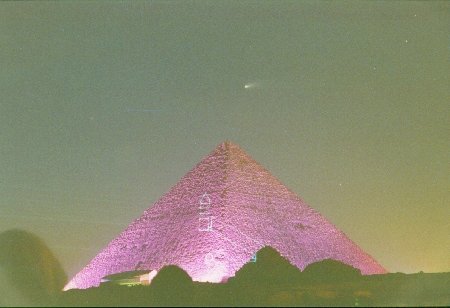 The comet is not to return to being visible for about another 2,380 years, making this spotting and the taking of these pictures an extremely auspicious and rare occasion.

---
---


RETURN TO Guardian's Egypt - Main Gate
---
You Are Visitor Number:

---
Egypt Hale-Bopp Comet Pictures
Copyright © 1997 Andrew Bayuk
All Rights Reserved
---
Guardian's Egypt Copyright © 1995-2005 Andrew Bayuk
All Rights Reserved