The King's Chamber
---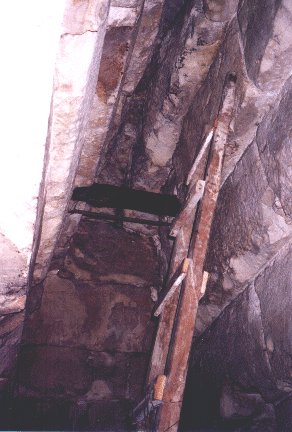 It becomes obvious when you finally enter the main chamber that there is no coffer present. Although a wooden coffin was discovered in this chamber in 1891, it is likely that this was added later. Perhaps the original coffer was removed by tomb robbers long ago or maybe it was never completed. Either way you realize that this tomb was probably never used, and its great pharaoh Sneferu was laid to rest somewhere else in Egypt.

---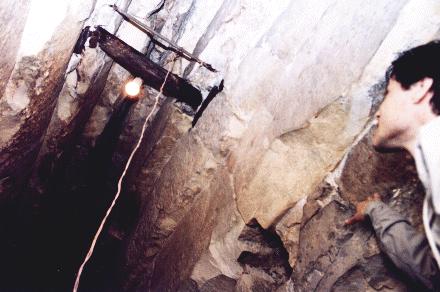 You still marvel at the intriguing corbelled ceiling which is comprised of 7 distinct steps. Strips of ancient wood, over 5000 years old, still cross the uppermost steps of the roofing. The walls are lined with limestone.
We may never know the full details surrounding this mysterious tomb, but one thing seems most likely -
No king was ever buried here at the Pyramid at Meidum.
---
NEW: More pictures of this pyramid!
---
---
---

Guardian@guardians.net
Send me feedback or suggestions for this page
---
Copyright © 1995-2000 Andrew Bayuk
All Rights Reserved
---