---
About Dr. Bayuk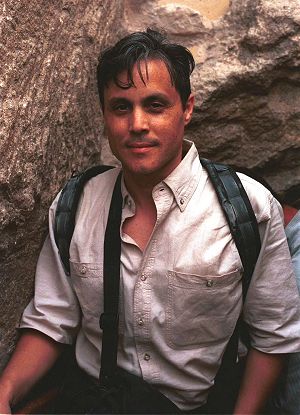 Andrew Bayuk graduated from New York Chiropractic College in 1988. He has extensive post-graduate training in radiology (x-ray) and various chiropractic techniques with an emphasis in Spinal Motion Palpation and the treatment of disc problems using Flexion/Distraction technique. Andrew received chiropractic licenses in the states of New York and Connecticut. He opened his own private practice in Milford, CT in 1994. At that time, he published the original Chiro-Web website on the Internet. In 1998 he relocated his family to Florida where they presently reside, and Andrew has obtained a Florida license as a Physician of Chiropractic Medicine in the state of Florida.
Dr. Bayuk's approach to chiropractic consists of motion palpation diagnosis, diversified spinal adjusting and trigger point muscle work. He uses x-ray diagnosis to rule out fracture or pathology and for motion studies of the spine and extremities. Dr. Bayuk utilizes various physical therapy modalities including EMS, Ultrasound, Interferential therapy and rehabilitative exercise, though all only as an adjunct to the chiropractic adjustment.
Personally committed to administering natural health care without the use of drugs or surgery, Dr. Bayuk treats the musculoskeletal system of the body as one whole integrated unit. He demonstrates the effective finesse of a skilled chiropractic treatment which helps to reduce related pain quickly, and ultimately restores spinal mobility, function and stability. This is supported with appropriate follow-up maintenance care. Dr. Bayuk encourages full family spinal care, looking to also treat older family members while preventing spinal problems in younger individuals.
Dr. Bayuk says, "Understand that your spine is with you throughout your entire life. This is reason enough to treat that spine with the respect that it deserves. Your spine protects your nervous system while allowing you to be fully flexible and mobile. Proper care of your spine allows you to go about your daily business more effortlessly, comfortably and effectively."
Presently practicing in Coral Springs , FL, Dr. Bayuk is now accepting new patients. Call the number below to schedule your evaluation and start feeling better now.....
---
Click here to go BACK to Spinal Column Homepage
---
Andrew Bayuk, DC
1240 University Drive
Coral Springs, Florida 33071
Tel: (954) 755-9850
Call NOW for an appointment:
HOURS:
Monday:
8:30 - 1:00
3:00 - 6:30
Wednesday:
8:30 - 1:00
3:00 - 6:30
Thursday:
3:00 - 6:30
Friday:
8:30 - 1:00
Bayuk Chiropractic Education - The Spinal Column (formerly the original Chiro-Web)
Copyright 1994 - 2010 Andrew Bayuk, DC
All Rights Reserved
VISIT Dr. Bayuk's other fantastic website, Guardian's Egypt,
where you can explore the splendor of ancient Egypt from the comfort of your own computer.